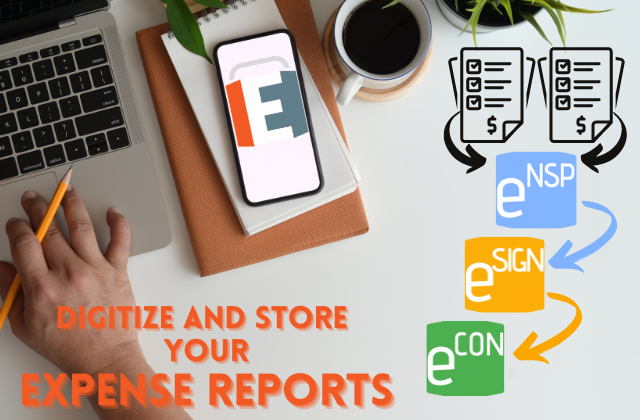 20 December 2022
The new service to digitize and to store expense reports
In order to be dematerialized and subsequently destroyed, any analogue document with a fiscal relevance, such as expense reports, must possess the characteristics of unchangeability, integrity, authenticity and readability.

In this increasingly widespread context of the document processes dematerialisation, Entaksi offers its new eNSP service for the digitization and regulation-compliant storage of expense reports.
In order to upload expense reports to the eNSP service, thanks to the integration with the eSIGN service and with Entaksi's eCON preservation service, all you need is a smart card reader and a smart card for digital signature. So, your staff can scan and digitally sign analogue documents in complete autonomy, thus making them IT documents and automatically send them to preservation, guaranteeing the principle of unchangeability and readability over time.
The presence of these guarantees allows the destruction of the original paper documents of the expense receipts.